Away from home?
Unable to feed in different time of the day?
Away for long holiday?
Who to feed your fishes?
We are proud to have the solution to your problem.
KOI POND FEEDER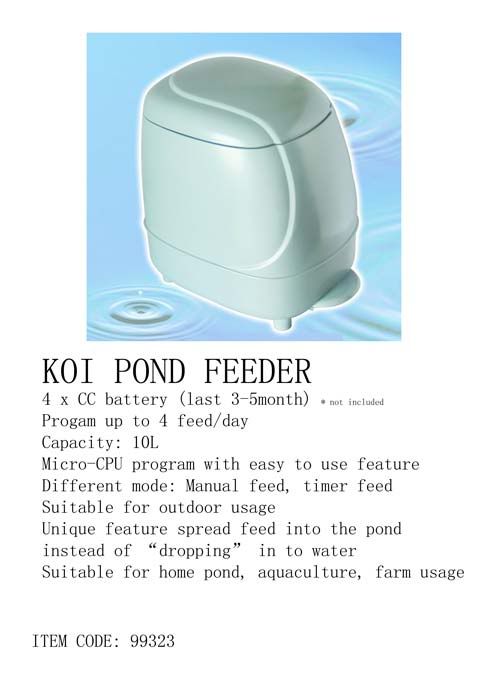 Capacity: 10L (estimated 3kg of fish food.)
4 x CC battery (last 3-5month) * not included
Progam up to 4 feed/day
Micro-CPU program with easy to use feature
Different mode: Manual feed, timer feed
Suitable for outdoor usage
Unique feature spread feed into the pond instead of "dropping" in to water
Suitable for home pond, aquaculture, farm usage
You can find out more from your nearest LFS.